Testimonials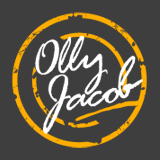 "Dave offers an excellent service. We've always found him thoroughly professional and very knowledgeable. I wouldn't hesitate in wholeheartedly recommending him to any business in need of honest accountancy advice."
Olly
Our news
15.11.2017
Limited Companies

Do you know whether you should be set up as a Sole Trader or Limited Company?
Call now for a free initial indication of the best structer for your business and allow me to save you thousands of pounds in tax!
Arrange Free Consultation
Just fill in your details below and get a FREE consultation!